DIGITAL BULLETIN BOARD
````````````````````````````````````````
MESSAGE FROM THE PRESIDENT
Welcome all new and returning members of the Los Altos Golf Association.
2015 promises to be another great year for all of us.
This year will mark the 10th anniversary of moving into our new clubhouse. Seems like yesterday that happened!
Your board of directors is already busy organizing for this year's events.
The well being of our association is equal to the actions both good and bad of all our members. Posting scores honestly, volunteering to help where needed and getting to know different members all helps keep our association healthy.
It is a privilege to take control of the great ship called LAGA. Thanks to Mike Fitzpatrick and all the board for keeping it on course the last 4 years.
Mike Davidson
````````````````````````````````````````
````````````````````````````````````````
````````````````````````````````````````
DECEMBER LAGA BOARD MEETING MINUTES
````````````````````````````````````````
````````````````````````````````````````
````````````````````````````````````````
````````````````````````````````````````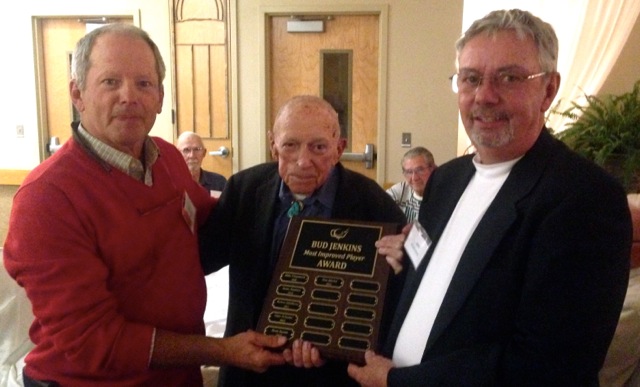 Tom Michel Winner of 2014 Bud Jenkins Award
0